Gran Turismo 5 Tournament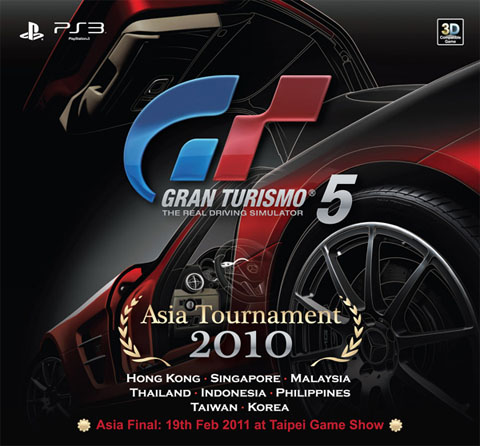 Just read that there is a Gran Turismo 5 Tournament in Shangri-La Plaza Mall that started yesterday until Tuesday, December 21, 2010. Haven't played GT5 but I have been a big fan of the Gran Turismo series.
Prizes include a Sony Bravia 3D TV and a trip to Taiwan to represent the Philippines in the Finals in February 2011.
More details about Gran Turismo 5 Asia Tournament